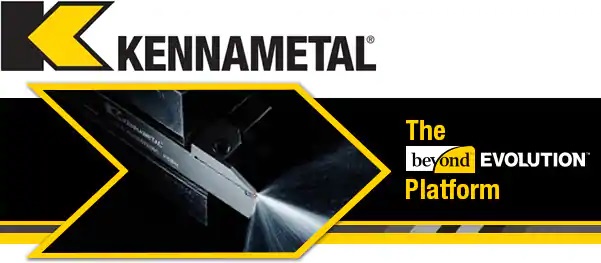 In 1938, after years of research, metallurgist Philip M. McKenna created a tungsten-titanium carbide alloy for cutting tools that provided a productivity breakthrough in the machining of steel. "Kennametal®" tools cut faster and lasted longer, and thereby facilitated metalworking in products from automobiles to airliners to machinery. With his invention, Philip started the McKenna Metals Company in Latrobe, Pennsylvania. Later renamed KENNAMETAL, the corporation has become a world leader in the metalworking industry and remains headquartered in Latrobe. Kennametal has also been successful in providing tools for the Mining and Construction as well as Powdered materials and equipments.
Kamlesh Trading is the authorized sub-distributor for Kennametal tools. Our sales and service department is well equipped with technical support from main distributor and we carry a large inventory for steel fabrication industry specially for drilling operations. To describe in detail, the following information is self explanatory.
Modular Drillbody :
The KSEM Modular Drill System offers Drill Bodies in standard lengths from 3 x D, 5 x D, 7 x D. For some specific requirements also Shank Bodies of 10 x D are available. The Shank Bodies are designed for diameter from 12.5 mm up to 40 mm. Through coolant at the cutting edge provides a longer tool life and cool drilling.
Carbide Inserts :
KSEM Carbide Inserts are available at diameter from 12,5 mm up to 40 mm. The most commonly recommended KSEM Carbide inserts are type KC7315, KC7235 and KCMP45 for the steel processing industry. The PVD TiALN coated KSEM Inserts have a unique geometry and are considered most economical in use on many beam drill lines and plate processing machines. KSEM Kennametal Carbide Drills are compatible with steel processing machines from known brands such as Kaltenbach, Voortman, Ficep, Vernet, Danobat and Peddinghaus, etc.
Central Lock Screws :
Replaceable screws for the range of drill bodies.